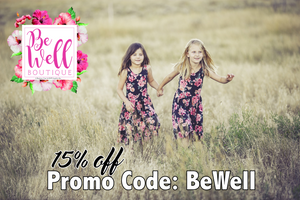 20 Facebook Likes and Counting
You guys are AMAZING!!
We launched our Facebook yesterday 11:00 am and by 3:00 pm we already had 20 likes! So to celebrate our victory we have launched a sale! This sale is for 15% off your entire purchase on bewellboutiqueonline.com! Use the promo code listed below at checkout to receive your discount and don't forget to go like our Facebook page if you haven't already!
Promo Code: BeWell
This sale is valid until 11:59 pm on February 6, 2018!
---